Testimonials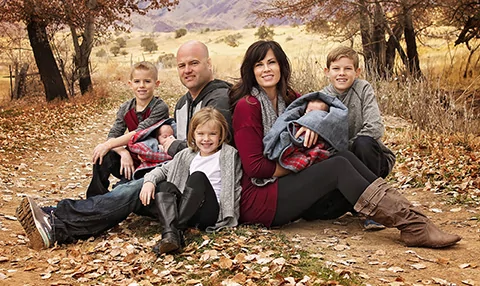 I have been coming to Cottontree family practice for 14 years. I love the Doctors and the staff here. I always feel so welcome and I know they care about me and my family's health.

–Lacy Morris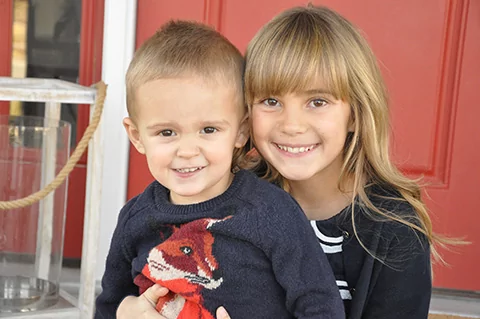 My family loves the Doctors at Cottontree Family Practice. They always make you feel like you are part of their family and will always do whatever needs to be done to make our family feel taken care of. Our family even drives extra distance just to see them! I have had to call in the middle of the night and they are always so helpful. I honestly wouldn't go anywhere else.

–Steve and Jessica Schvaneveldt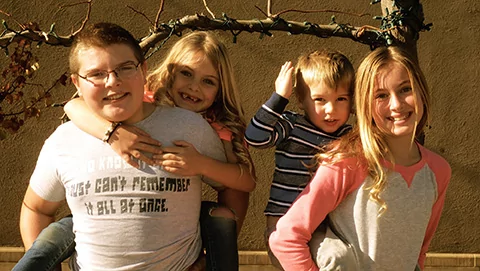 Cottontree Family Practice has been my children's primary care doctors before they were born. Loving, caring, friendly, good hearted people are just a few ways to describe this practice. There are 2 doctors, 3 PA's, and countless nurses who strive to make your visit the best. That's why we keep coming back over and over, year after year. Broken legs, stitches, shots, you name it they do it.. and the lovely ladies who greet you as you walk through the door make you feel like you've come home. If you are looking for a good family practice for your family, look no further. You've found it! We love Cottontree Family Practice.

–Matt, Janell, Celeste, Dallas, Hollie and Tyce Flake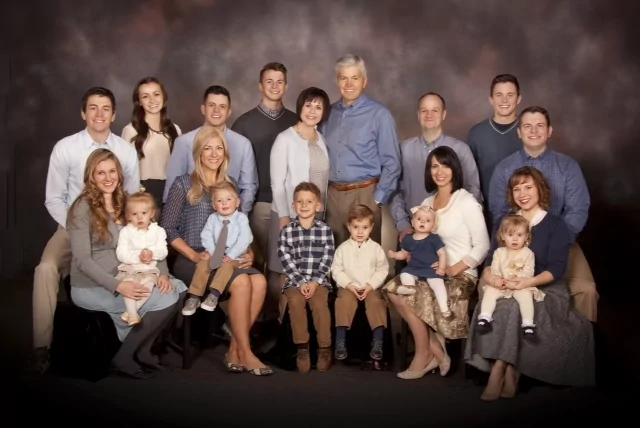 Encompassed in the last 21 years, our family's health needs with Dr. Woodmansee and his staff have ranged from critically serious to the usual bumps, bruises and broken bones attendant with a family. Through it all, his compassionate healing and medical expertise have guided, sustained and comforted us through each experience. His gentle watch-care exceeds what one would consider acceptable in every way. He genuinely loves, serves and cares for patient, family and community. His encouraging and kind staff compliment his very personal approach to the practice of medicine. We enthusiastically recommend Dr. Woodmansee and Cottontree Family Practice!

–The Todd & Jill Moulton Family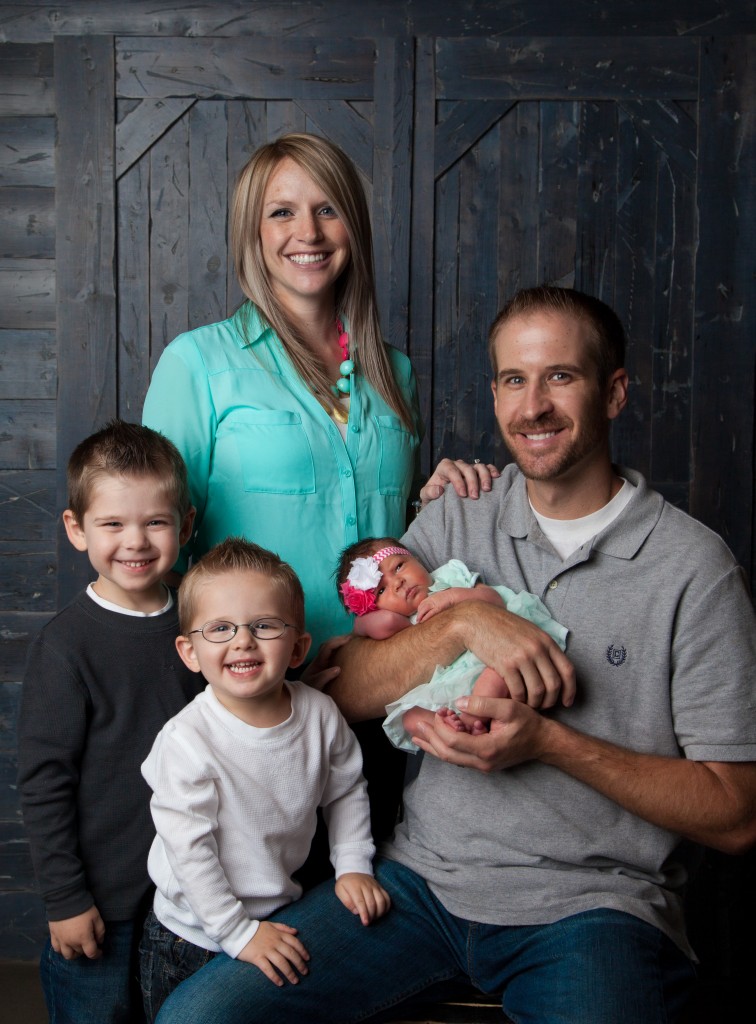 It is easy for me to recommend Cottontree Family Practice. I cannot describe in words how much appreciation and love my husband and I have for not only the doctors, but also the wonderful staff. We have always felt welcome and safe there. We trust them completely with our privacy and well being. The office is inviting and the wait time is short. Dr. Holmes and Dr. Woodmansee truly care about their patients, and are both personable and kind. They and their staff remember and know you by name (without having to cheat by looking at your chart). I was delivered by one of the founding doctors (who has since retired) and in 33 years of my life I have been able to see many sides of what they offer and have never once considered moving to another office. They offer an incredible amount of in-house services! Our three children have been delivered by Dr. Holmes. My kids love him! They actually ASK to go to the doctor. If you are looking for an office that feels like family, we would highly recommend you join theirs.

–The Newell Family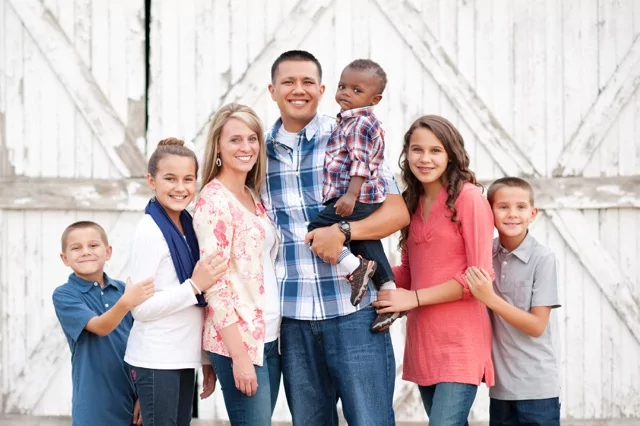 I've been going to Cottontree Family Practice my entire life. They delivered me and have now delivered my children. The doctors are fantastic and the staff is always kind and helpful. I recommend them to everyone!

–Galbraith Family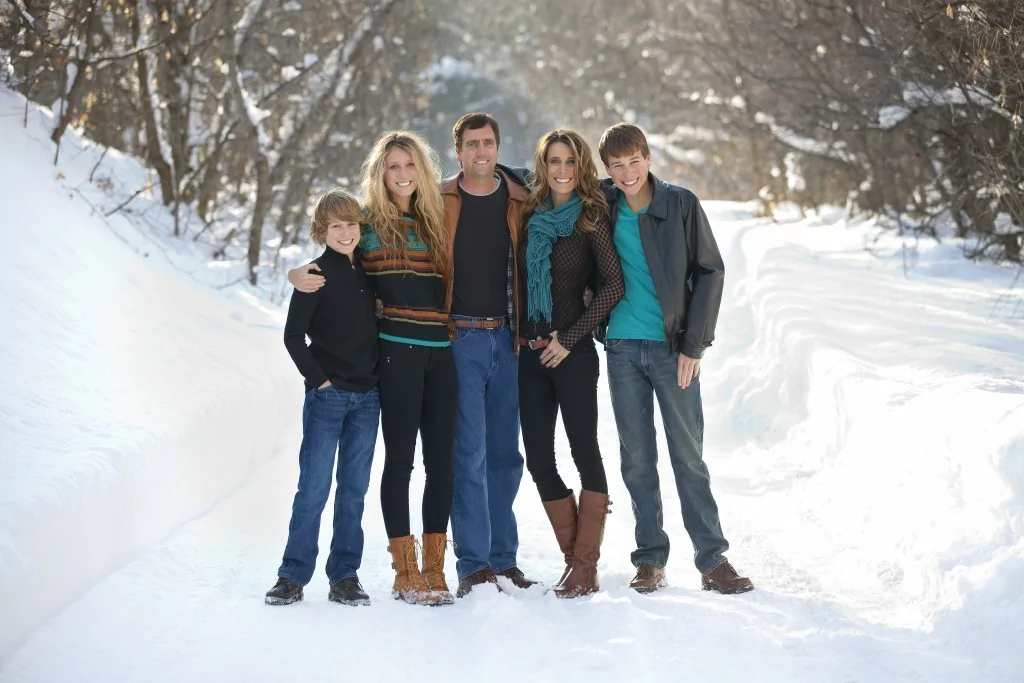 Our family has been part of Cottontree Family Practice from the birth of our first child in 1993. Dr. Woodmansee delivered all three of our children and has remained our family doctor for the past 22 years. Even after we moved from Provo to Springville in 1996, we have felt that it is definitely worth the extra time to drive to Provo in order to have Dr. Woodmansee and the staff at Cottontree care for our families needs.
Cottontree FAMILY Practice is the perfect name for this medical team because in addition to receiving the most excellent care, we are always treated like family from the entire Cottontree staff. The doctors and staff sincerely care about us and are willing to do what ever they can to make us feel like our needs are important.

–The McQueen Family
You are all fantastic. Thank you for all you do.

EMILY P.
I always get taken care of and treated kindly when I come to my appts.The staff and providers are wonderful!

DEBBIE G.
Friendly and knowledgeable staff; clean and safe environment; test results available quickly; and Dr. Holmes is incredibly experienced and current on medical issues and solutions.

JED B.
Everyone in the office is so nice and attentive.I rarely have to wait more than a couple of minutes and Dr. Woodmansee is the best!!

REBECCA A.
As always very kind caring staff and care provider. Thank you all!

SHEILA S.
Me and my family have been patients of Dr. Bryan Platt for over 20 years. Great guy and although no one ever enjoys going to the doctor, he and his staff make it a great experience.

BRIAN G.
I've been going to this practice for over 40 years. I stopped going one year after I got on Medicare, but after the terrible experience I had with another practice, I was willing to forego the coverage from my company paid insurance and pay the extra monthly charge to get excellent, caring service from doctors who took an interest in my health and who knew my family's medical history over four decades. I truly love the doctors and office staff.

CARL U.
I have been going to the doctors at Cottontree Family Practice for the last 20 years.The doctors, physician's assistants, nurses, and staff are very courteous and professional.I'm very happy with the service I have received there.My adult children continue to go there also because of the professionalism of the staff and the great medical care and attention we have received over the years.We feelwell taken care of at Cottontree Family Practice.

MARILYN G.
My wife and I have been coming to Cotton Tree since we were married. Love the staff, nurses and Doctors!

MARK M.
From the time you walk in until you leave, you are treated like family.

L RUSSEL F.
Best service. Dr Woodmansee takes his time is so thorough and compassionate.Staff is great too!

NORMA P.
We love this office and Dr. Woodmansee!!You are always ready to help us

LARRY K.
Every time I come in the staff is amazing, are friendly and make it feel like it's all family there. Drs are extremely knowledgeable and answer any of my questions without hesitation.

JEREMY S.
The appointment was exactly on time.The staff was friendly, efficient, and very competent.

DAVID B.
Doctor Holmes was very knowledgeable, insightful, friendly, and clearly concerned for my well being.
Our family have been using Cottontree medical for a VERY long time. One of the reasons why I won't go on my work's health insurance is because Cottontree would be out of network.

HEATHER H.
Cottontree has been our medical base for years!They have helped us thru all of our family's needs and I would recommend them highly!

DEBBY S.
I was recommended to Boyd Tanner specifically by a trusted friend. I wasn't sure if seeing a PA over an MD mattered but I figured I'd give him a try. Boyd was awesome was very knowledgeable. I've dealt with lower back issues for years and have seen various doctors and I liked Boyd's approach. Most of the other doctors I've seen jump to injections and surgery as treatment, but Boyd recommended physical therapy and a couple of prescriptions which I feel is always is the appropriate first step and injections/surgery should be considered only after all alternative methods fail. Great guy. I highly recommend him!

JEREMY T.
The staff was very kind and the office was clean and smelt nice. Boyd Tanner was a champ and answered all our questions and concerns and was very knowledgeable.

CHRISTOPHER H.
You are fantastic.Until today I have never been to a doctor's office that was so friendly and great.Thanks for the terrific service.I really felt like I mattered and was treated so great.Thanks.

SAM R.
My family see both Drs. Woodmansee and Holmes these past three years since we have lived in the Provo area.We have the firm impression that we are in capable, compassionate hands.The supporting staff too is able and responsive, including the prescription and referral service part of the practice.We are grateful for the association with Cottontree Family Practice.

PHILIP B.
Best Clinic in Utah County area. I wish there will be more in the Estate.

JUAN S.
I absolutely love Cotton Tree. They staff is very kind and helpful, and Dr. Holmes is the most caring doctor I've ever had. It's nice to go to a doctors office where your not just a number but a real person.

CHRISTINA S.
They are very caring and professional.They go beyond the call of duty in giving the best health care possible.They are are always very responsive and prompt..

DUKE D.
Great service, very prompt. Good medical staff.

KAY G.
I've been going to see Dr. Holmes at the Cottontree Family Practice now for 1.5 years and I love it! They are accommodating, flexible with my schedule, hospitable, and I enjoy the care I receive every time. Also, without standard insurance, their monthly plan is affordable.

CHRISTINE S.
Dr Woodmansee and his staff are awesome. I always feel grateful for such a kind and attentive experience at Cottontree Medical.

JARED W.
I have been treated well by the staff and doctors.It is nice that they honestly try to work you in and listen to your needs individually.You don't feel like a number at this office.

MARGO N.
My favorite doctors office! The staff is very friendly and helpful.Dr. Holmes is the best. He listens, pinpoints the problem and works with me until a solution is found. The front desk help is exceptional in helping find information andpassing it on to me.

EVONNE H.
I love Cottontree Family Practice.I have been going to these doctors for 15 years.They are professional and efficient, yet, they are kind and take the time to truly listen and understand.Everyone in the office goes above and beyond to help you.

CAROLYN B.
Dr.James Woodmancee and Staff are Amazing.They spend the time needed to get a very thorough checkup, weather it be for Yourself or one of your Children.I never have a problem getting an appointment the same day if I have a very ill Child, or Myself.All of the Staff are very knowledgeable and have the help/answers that you need to get your loved one feeling better.I recommend CottonTree Family Practice to anyone. Male, Female, Family's.It's always Very Clean!Short wait times.

TAMBI L.
This practice has a wonderful team of doctors, nurses, and office staff. Appointments are made easily, and there is seldom a wait (especially now in May 2020, when patients are put into rooms immediately). I feel known, and cared for when I go there.

SANDEFUR S.
Dr. Holmes is wonderful. He takes time to understand your total health and follows through with calls when necessary.

CYNTHIA C.
I love the time that Dr. Holmes spends to make sure that everything has been covered and makes you feel like he truly cares about you as a person.

TAMRA G.
I've been coming here my whole life because all of the doctors and PA's are kind, patient, attentive, very knowledgeable, and genuinely good people. I've never had a bad experience and I always leave knowing I've received the best care possible.

RACHAEL B.
SUZANNE H.
every one is so very kind and helpful.Dr. Holmes takes the time to listen and answer any questions.
I love dr tanner! He is wonderful in every way. The nurses are normal good. BUT… I hate dealing with the receptionist at the desk. Every time (I've been a customer for more than 15 years) so a Lot, they are rude and bitchy. I leave angry and upset EVERY TIME!!!I then vow that I wont come back. But dang it Dr. Tanner is wonderful. I wish he'd move to another office, so I never have to deal with those rude, angry bitches again.

SHEENA G.
I have a lingering medical issue that I haven't been able to shake. I was able to make a same-day appointment with Dr. Woodmansee. I was hislast patient of the day. He took about 30 minutes with me. He listened, he answered all my questions, and was able to give me some treatment options that should finally give me some relief. Good man. Thanks

CHARLES W.
I love CottonTree Family Practice! I've been going here forever and they are always so good to me and my family!!I would definitely recommend them to anyone/everyone!

KAIJA H.
Very friendly staff and doctors!

MESHA H.
Friendly people who are sensitive to my medical needs.They take good care of me.

KATHY K.
I have been going to Cottontree for over 15 years. The staff is friendly and knows be by name. The facility is clean and even during the Corona virus they were able to get me in on the same day.

STEPHANIE B.
The Cottontree Family Practice is truly family. The office staff and medical staff are caring, knowledgeable and fully vested in their patients,

JOANN M.
I love the medical staff at Cottontree Family Practice.

BEVERLY DENISE B.
I just love it 🙏👌🥰 the nurse was AWESOME AND

MARIA L.
Doctor Richard was just really Great I mean you guys are THE BEST 🙌👍💯
So easy, helpful, and compassionate. Got my appointment taken care of simply! Thank you!

KARLA F.
I've been to numerous family doctors. I'm a middle age male with specific concerns that have never been properly addressed. This was the absolute most attentive and genuine experience I've ever had. Highly recommended.

PHILIP C.
Professional, efficient, accessible, personable, affordable. It's what all healthcare should be.

JOHN B.
Dr. Holmes has been my doctor for years. It is always a good experience😊

DENISE B.
You are all awesome. I always feel my health is important to you. Thanks!

MARIAN A.
The office staff and Dr. Holmes have always been fantastic, we've been going here for years regardless of where we've lived.

COLLAN C.
I love Cotton Tree Medical! The staff is welcoming and kind. They always give us the help we need and we leave feeling well cared for.

ADELYNN G.
CFP saved my life

AARON B.
I've been going to CFP for years now and credit Brian Plat for for saving my life.At age 45 I came in and asked for a psychical after feeling like I just needed to have everything checked out.Brian did a full physical including a PSA test which Insurance company policy and suggested gov guidelines say is "not necessary" prior to age 50.Turns out I had aggressive prostrate cancer.Because Brian cares about me and wanted make sure "everything was good" the cancer was identified and I was able to receive treatment in the early stage and have lived well beyond when I otherwise would have if we waited until I was 50 yrs old to be tested.Love the whole staff there at CFP, they have always been kind and helpful.
I thoroughly enjoyed my appointment with Dr. Holmes.He did my class 3 medical exam for my pilots license.We had a fun talk about flying airplanes.He was not rushed, very friendly and made our appointment very enjoyable.The front office staff was very friendly as well.

KIMBALL H.
I really value the care I get from cotton tree family practice. Boyd Tanner does a great job and makes me feel cared for.

JAMES M.
Love this clinic! Doctors and staff are so kind and helpful!!

ROBYN B.
This office has always been professional and helpful. I am specifically smitten with Dr. Richard Holmes!

RAYLYNN M.
I loved the way the Doctor explained everything I needed and how willing he was to help. The place is very pleasant as well

MANUELA C.
The Office is very nice, updated, and welcoming. All the staff were nice. The MA was really fun to interact with. Dr. Woodmanse, was super nice. He listened to me and went with what I felt was necessary for my needs.

NORMA B.
With insurance changes and having moved I was looking for a new doctor. I was referred to Dr Woodmansee by several different people and he was just as good as they said. In fact, the whole staff was very friendly and helpful. I will definitely be returning.

LUJEAN M.
Waited for around 40 minutes for doctor to come in and tell me to gargle Listerine and take ibuprofen, an answer my mother could have given me but this I had to pay a co-pay. Also didn't check to see if the medication I was previously taken was compatible with this new plan of action.

TESSA M.
The staff was very friendly and good at explaining what each test was for. They are relatively cheap and very accommodating. I'll be coming here for a while!

JANAYA A.
I have been coming to this office for about 15 years.Everyone in this office is great. So friendly and 5 star service. I will never go anywhere else!

MELISSA M.
Dr Woodmanse is the most caring, understanding, competent physician I have met.He has been caring for our needs for many years now and recommend him and his staff without reservation.

KENT W.
I love the Cottontree Family Practice!They go out of their way to make you comfortable. Their care is excellent!

BONNIE L.
Cottontree Family Practice always has a warm and caring atmosphere where they make sure everyone is comfortable and well cared for.

KAREN M.
This Family Practice is one of the best ones out there. The Receptionists always are polite and human. They see you quickly and efficiently. Short wait times and I love that they have a plan that covers office visits because I don't personally have insurance. Cottontree Family Practice is a life saver.

BRANDON G.
I have been seeing Dr Woodmansee at Cottontree Family Practice for many years and have always had a good experience. Dr Woodmansee and Dr Holmes as well as the PA's there have always treated us with kindness and professionalism. The wait is typically short and the office staff very good to work with.

KATHLEEN S.
Dr. Holmes is an excellent listener. After listening carefully he gave me some great ideas which I believe will solve my problem.

DANIEL F.
great friendly and accurate service

VICTOR L.
Love love Dr. Holmes! The office is amazing but Dr. Holmes is the reason I drive from SLC to Provo!!! ♥️

ARACELY H.
After years of Cottontree Family Practice~we would HATE to have to change!!The Cottontree atmosphere is warm and personal ~ Every worker is interested in helping us ~ It is like being in a Family association ~ And the medical Practice is professional and ongoing!!Super Support!

SHIRLEY M.
Dr. Holmes is incredible. He is always so kind, he writes clearly, makes things easy to understand, and is just generally a funny person.

MEGAN C.
Five stars.

SAMANTHA C.
Their all very friendly and nice, been seeing them since I was little.
Absolutely love Dr Holmes and all his staff. I've been coming to see them for 18 years. Wouldn't go anywhere else.

JULIE J.
I always receive the answers, information and prescriptions I need from my appointments at Cottontree. As my varied afflictions have baffled a number of other clinics in the past, I consider this an impressive feat.

JONATHAN H.
And, for the bonus points—the staff has always been sweet and attentive to my young son when he comes with me to an appointment.
Dr Woodmansee and his staff are some of the kindest most generous people that I know.

GARY M.
Been going to Cottontree Family Practice for nearly 20 years and have never been disappointed! The front desk girls, nurses, and doctors are all so pleasant! I would never dream of going elsewhere, now that I have my own family we all go here.

KRYSTAL D.
The staff was incredibly kind and punctual with my appointment! I couldn't be more satisfied with my visit.

BERLYN F.
I love the staff here. I felt so loved and cared for individually. I was smiling and laughing the whole visit. They made me feel like #1. The doctor explained simply terms so I could understand clearly. Wonderful clinic!

RACHELLE N.
As a new patient, Jess and Kate were super engaged and helped me feel welcome. The entire team was friendly. Thank you!

TRAVIS C.
Dr Holmes,Talia, and the entire staff at Cottontree really impressed me. I'm so grateful to find a Physician with such wonderful bedside manner who is also highly experienced and knowledgeable. I really appreciated the extra time he took to talk to me & in doing so was able to discover an undiagnosed issue that I've struggled with and never thought to bring up with a Doc. He also offered me wise & kind counsel. He's funny, nice, and easy to be around. Really Great. I'm so glad my friend referred me to him. Their in office insurance is unbelievable- so affordable and covers practically everything. Thanks Dr Holmes, Talia, & Cottontree staff.

BARBARA L.
I have recommended this practice, specifically Dr. Holmes to at least 6 other families who love him as much as we do. Dr. Holmes is what the medical field was meant to look like, with a doctor that doesn't make you feel crazy and takes the time to really understand you. I cannot day enough positive things about my experience with this practice, and I could not recommend them more.

JENNIFER G.
This is Brody's mom. But he has down syndrome and we love coming to country medical and we usually see boy Tanner or Brian Pratt and we have the reception is in the nurses we always have a great positive experience

BRODY B.
The staff is professional and fast and follows through!

STEPHANIE B.
This is the bestfamily clinic we have ever used.Everyone is very polite and considerate.They always take excellent care of our family.We would not go anywhere else in Utah County.

DARYL M.
Awesome Practice!! I love the Doctors and the assistants, everyone is extremely friendly. They are always very accommodating if I call in last minute to be seen. I never have to wait long for my appointments.I appreciate how the Doctors explain all of my options and let me decide what I would like to do moving forward.I feel very comfortable bringing my family to this office and I trust the staff and their practices. Such a great team!

BRITTANY G.
My family and I have been patients at Cottontree Family Practice for 12 years now. We love Dr.

ROSALEE D.
Holmes, Boyd Tanner, and the staff. The service is great. I feel like my concerns are important and that I get quality care. The staff is friendly and good with my kids.
Dr. Richard Holmes is an excellent doctor who has abundant medical knowledge.He is respectful towards his patients, and also has very good bedside manners..

ADRIANA S.
I would always & have recommend Dr. Holmes.Always knows me, always makes me feel as if he really cares.

GEORGENA W.
Dr James Woodmansee is the very best doctor I have ever gone to. He takes the time to listen to all my concerns and is very thorough in the exam.He also is physician to my sons and their families.

LINDA F.
I highly recommend Dr Woodmansee.
Loved meeting Dr. Warmansee and his amazing staff!

JOHN 'JP' J.
Incredibly knowledgeable and supportive. I went to Dr. Woodmansee after feeling dissatisfied with my previous doctor and I have zero remorse for the change! He's smart, direct, thorough, and gets the job done! So thrilled to be working with him.

RYAN C.
Brain Plattand staff are great for all service

CHESTER S.
Always welcomed with a smile by front office staff.The nurses are always so friendly and create a comfortable environment for the visit.Boyd is awesome.He always answers all my questions and addressed my concerns in a well thought out explanation.Love feeling like my needs are met and have a trusting relationship with him.

JOHN 'TAYLOR' P.
I have been served by Cottontree Family Practice since the late 90's!They have been a life enhancing and sometimes a life "saving" resource for me.I have recommended several people to their practice.Friendly, professional, comprehensive (physical and mental health), preventative, and very skilled.I have also really appreciated how they work with my schedule and how they make every effort to get my needs met quickly!As long as Cotton Tree Family Practice is in business, I will continue to use them as my primary care provider.

MIKE B.
Terrific and timely service.Quality and comprehensive care.

ZINA J.
Everyone was terrific.Kind, friendly, efficient and professional.

ROGAN T.
Staff very friendly. Tracy and misty are awesome! Dr Woodmansee is amazing.

PAMELA U.
We have been seeing Dr. Boyd Tanner for years and when when we had to switch to an insurance that Cottentree didn't accept for continued to see him.

CHARITY H.
I've gone to this office since I was a child and I'm 36. I drive down from Lehi because I've never found someone better than Dr. Woodmansee! He knows me well and I trust him. He also delivered my twins! 🥰

ELISA S.
Very pleased with the service and follow up I receive from Cottontree Family Practice for the last 12 years.

PAUL C.
This is only my second visit but I am impressed with Dr Holmes every time.He truly makes me feel like he cares about me. Asks about my kids that he doesn't know and gave great advice when it comes to dealing with teenagers!!Have already recommend him to all my friends.

KAYLI L.
Dr. Platt is the best. He cares for your wellbeing and for your family. He is a man of integrity.

SOPHIE C.
Dr. Holmes is personable, supportive, and competent in his profession. It is a pleasure and a comfort to work with a great guy.

BRANDON A.
Waited for 45 mins for appointment.No children's toys or books available to help.

JAY M.
Everyone in the office is kind and professional.

KATHRYN G.
Dr Holmes is always great. And Corry and Misty, and shauna, and all the staff are medal winners.

ELIZABETH E.
I have been going here for years and LOVE it. They remember your name, and are always so nice!

MERCEDES L.
Great doctors and great service

JEFF Y.
Doctor Holmes is the best!

ANDREA G.
Couldn't have had a better experience.

ROCHELLE W.
Awesome Medical Clinic! The entire staff from scheduling, nurses and Dr. Holmes have all been great! Thank you for all the good care throughout the many years!

LEISA G.
The office staff is so friendly and to get notifications to remind you of a appoint by text has been so handy for me. Everyone in the office is always so friendly and helpful!

TAMI H.
Good care and subscription pricing always works out well for our family.

JAY B.
I have referred Cottontree Family to so many people.I love how I can call and pretty much get an appointment within 2 days and mostly same day.That's very impressive and it's very rare that I wait more than 10 min after the appointment time.

WENDY M.
Amazing Doctors and nurses,I've been going to Cottontree for 15+ years and I don't plan on ever leaving.I would highly recommend this wonderful place.

KIMBERLI SELECTVALUE A.
The staff is kind and caring. They are very organized and on top of things. Dr. Woodmansee is very kind and smart. He knows his stuff!!

MELISSA M.
Establishing a new doctor and at 45 I now don't have to look any further, from front to back office, I couldn't ask for a better experience, thank you everyone in office!

JEFFREY B.
I love it here. I've seen each of the doctors and they're all wonderful. They run in schedule unless something designed is happening, and they're really great to address all my needs. Plus, they know me and greet me every time I come in, so I feel comfortable.

MICHAELA G.
Cottontree Family Practice has a great Staff and caring Doctors to take care of you and your family. I would and do highly recommend them to my family and friends!

KOZETTE E.
The people at Cottontree are the best, from the doctors up to the front desk staff.All are courteous, professional, and really have their patient's best interests in mind.

AARON H.
Kind and warm staff. Great place to be.

TARALEIGH G.
This appointment wasmade because of an unguent medical concern. The staff worked me into the schedule quickly.I needed tests from another facility and Misty coordinated the tests and then I received a call from the Dr. directly with further instructions. The personal care I receive from Cottontree Family Practiceis not matched anywhere.

CAROLINE T.
Dr. James Woodmansee and his staff are caring, trustworthy, and competent professionals.

ANDREW H.
Dr Holmes and their care program is wonderful.So caring and professional.His extensive knowledge of family medicine makes me feel comfortable seeing him.

LEGRAND W.
All staff (regardless of title), were professional and courteous. I also really like the fact that you can do x-rays and lab work on site, then have the doctors treat you with those data. Two thumbs up!

KRIS R G.
I've always been treated extremely well. Staff is friendly. I always recommend friends to go to Cottontree. Thanks for all you do. Keep up the great job.

VERA DARLENE F.
The people at Cottontree were super helpful! They were nice and prompt! I liked the setup and decorations as well!

DOUGLAS L.
The office staff is super friendly and helpful and I never have to wait very long to see the doctor.Dr. Woodmansee is wonderful and there is nothing I would change about him!

REBECCA A.
Doctor Woodmansee is so knowledgeable. Never fails when I have a worrisome problem, he just "solves" it. To me it is magical!

JOELLA H.
The front desk is professional and kind. The medical staff is top notch, Dr. Woodmansee is the best. He listens and cares.

RENEE C.
What a team! Five Stars all day long! The receptionists, administration, nursing staff and of course the Doctors all pull together to make Cottontree Family Practice arguably the best in the State! The moment you schedule an appointment, to the doctor visit itself, you feel loved, cared for and appreciated. I trust the whole team with my life and highly recommend them to everyone I know. I have been a patient of Dr. Woodmansee for over 20 years. He has seen me through some really tough times.Including a handful of week long hospital stays. I have great respect for him and consider him a close friend and confidant. Ari and the girls at the front desk have always been very professional and accommodating. In a day and age where health care is in such disarray, its comforting to know there is a practice that "gets it" at a VERY high level.

KYLE C.
My care at Cottontree Family Practice is great.I love all the providers I have seen in the clinic!!

LELEN P.
Although I love Dr. Holmes, Boyd Tanner P.A. has become my go-to guy.He's extremely competent, very interactive, and friendly. I've yet to stump Boyd with my myriad of medical issues. He's awesome.My answers below apply to both Holmes and Tanner. (Unfortunately I'll be applying for Medicare in the next few months, so I will have to find a new family doctor, since Cottontree doesn't accept Medicare.)

ROBERT M.
Beautiful calming very helpful and caring office and staff

SHEILA S.
This practice cares about my family.When we were ill, they made me an appointment the day I called.For well-child visits, they even made back-to-back appointments for all three of my children to make transportation easier for me.The nurses were great with all of my children.I appreciate the way this practice makes motherhood easier and healthier for me!

BONNIE H.
Love the clinic and love the doctor. Very personal and kind. I'm grateful I found this clinic. Staff was wonderful. ❤

SUAGAU S.
Been going to Cottontree for over 30 years. Feels like family.

MARK M.
I love going to Dr.Holmes office . Have a very good staff that helped us along time. So happy going to a doctor I trust.

LEITA A.
It has been great to have such a friendly staff that remembers who I am and doctors that take some extra time to discuss things with me even when I'm not brimming with questions.

KENNETH G.
I never like going to the doctor but at least it is always a pleasant experience. Everyone is always nice and professional.

BRIAN G.
I really appreciate the care I received from Dr. Holmes and all at Cottontree Family Practice. They really listen and are very knowledgeable.

JESSICA H.
We have been going to Cottontree Family Practice for 5 years and love it. We primarily see Dr. Holmes and love his bedside manor. We have also been seen by the other providers in the office as well, and have had a positive experience. I have recommended this practice to my friends and family.

BROOKE M.
Friendly, caring, providers.I felt welcomed from the time I walked in the door. I forgot my water bottle, was thirsty and the secretary said just a minute and got me a new bottle of water so I didn't have to go out to the car.I know they can't do that every time but I appreciated it that day.The doctor was excellent, took time and answered all my questions. I was also shown ways I could cut down the cost of my visits from the nurse. I left with all my medical questions answered and alsofeeling helped and respected.

EVONNE H.
Great Friendly staff I was able to get an apt same day

JANELL C.
My wait time was minimal, and the service was efficient.

RYAN B.
I have been going to Cottontree Family Practice for 20 years. Dr. Woodmansee has delivered 3 of my 5 children. He is a fabulous doctor, and I hope he never retires. 😊 He remembers who I am, makes me feel important, and knows what he is doing.

STEPHANIE P.
Cottontree Family Practice also has a great office staff who also remembers my name and makes me feel important while I am there.
My appointments have been prompt (even a little early last time), and I'm always treated with respect and care.

DARON B.
I have always liked going to conttontree family practice. They are super professional and very kind. would recommend to anyone.

AMY O.
I have been seeing Dr Woodmansee for over 27 years now. He has delivered my last 3 children. He is the most caring physician I have every seen. He really cares about each and every patient, and really listens to every concern I have. I would never switch Doctors. I feel very fortunate to have found him many years ago. His office staff very friendly and always gives 110%.

CHRISTINE R.
We all love you all. 10 star service !!!

ANTONIO SERGIO S.
I've been coming to Cottontree for 12 years now and would recommend them to anyone. The personalizedand professionaltreatment isbetter than anywhere I've ever been.The office staffmake you feel very welcome and always call you by name.

SCOTT S.
Dr. Tanner is an amazing doctor, he is always so kind and caring. He actually listens to the issues and helps to come up with the best solution possible. I live an hour and a half north from Cottontree, but it's well worth the drive to have him and the entire staff there as my primary care!

GINGER P.
I love all the doctors at this clinic. They are personable, helpful, and willing to listen. I've never had to wait more than 10 minutes for my appointment, which was very reasonable compared

AMANDA P.
We love Dr Holmes. He is very professional andhas great bedside manor. Our family has been seeing him over 10 years.

LYLA N.
Great service.Love Dr. Holmes.Been going for 14 years and always felt like I was taken care of.Highly recommend.

ANGELA O.
Personable service. A trusted family practice.

DANIEL A.
Dr Holmes is extremely knowledgeable and very friendly.

DAVID B.
Very friendly and customer service excellent.

REILLY J.
Boyd Tanner spends as much time as I want in ensuring he knows what I'm experiencing and the full scope of symptoms. He personalizes each visit and describes in detail his impressions and why he is prescribing the remediation. Thorough and thoughtful care!

REX P.
Polite, efficient, on time

RICHARD D.
You would think if you told your doctor about a problem, they would address that problem rather than dismiss it to a symptom.

GREG S.
Our family has absolutely loved Cottontree Family Practice! They have seen our young, older, and married children, as well as my husband and myself. We absolutely love the doctors and the staff!! They feel more like talking with good friends than a professional medical group. I would recommend them to everyone!

SANDY M.
I have used Cottontree Family Practice for many years.The doctors and staff are excellent.I am able to go in and know that I am cared about, and they will do whatever they can to take care of my needs.I would, and have, recommend this facility to anyone looking for a doctor.

BRENDA F.
All the employees at Cotton Tree are very friendly confidential and kind. Boyd Tanner always goes the extra mile to take care of me. I appreciate him very much.

JAMES M.
People here are Friendly and Nice. They make sure that you're in good care.

ANGELO L.
I have gone to Cottontree for 20+ years and each time I have been given great medical care that follows with medical results! Experienced doctors and staff pay a huge factor in any medical office's success and Cottontree has it!

NICHOLAS J.
Expensive! And gross waiting room, worst office staff ever!!!!!!!! So rude and unpleasant. Ignores you and just plain bitches (especially the two fake blonds). After this last time I might not come back. I have been going to cotton tree for 15 years and have always had bad experiences with main blond bitch and office staff. This time the nurse was competent but last time the woman was an idiot who couldn't even take my blood pressure.I must stay that the only reason I've gone here for this long of a time is because I loved dr Holmes and dr tanner is wonderful. But I think this will be the last time after pay $145 in cash for a check up on a medication and dealing with those blond bitches.

SHEENA G.
We have been coming to Cottontree Family Practice for over 40 years now and love working with the doctors and staff

PATTY M.
Dr. Woodmansee and his team were efficient and caring.The Dr. gave me information about elevated insulin levels and it's effect on my body.I've had diabetes for 14 years and he is the first person to help at this level.Since leaving his office I have had 5 days of consistent blood sugar and looking forward to the future effects this has on my body.

J CURTIS R.
Great staff, nurses, and doctors.

SANDEFUR S.
Professionals highly recommended

TAMARA F.
I have been coming to Cottontree Family Practice for almost 10 years. Friendly, attentive and organized. They let you know that you are important to them and that you are cared for.

CATANIA J.
Cottontree Family Practice is the best! I've been going to there for my medical needs for many, many years. Dr. Woodmansee is my doc but I have also been seen at times by Dr Holmes and the PA's. They have all given kind, patient, unrushed and through attention to needs.

KATHLEEN S.
Great office, doctors, and staff!

JAMES S.
I love the treatment I get there they treat me like I'm family

MICHAEL M.
Awesome service, caring doctors and nurses. Listened to my concerns and addressed every issue.

MALORIE M.
I didn't have to wait more than 2 minutes until I was called to see the Boyd Tanner. The office staff as great! Dr Tanner was thorough in his examination of me.

JERRY H.
Scheduling is easy. Dr Woodmansee listens to his patients and is very knowledgeable.

CAITLINGIVE OWN CHART M.
This review is being done by Caitlin's mother, since she is 17.
I have been going to Dr. Holmes at Cottontree for 8 years. Six years ago I moved to SLC and still travel to Provo to see him. I have found a practitioner that is non judgmental, listens to my woes, takes the time to explain things and lifts my spirit. I Love my doc and the clinic!!!

ARACELY H.
Cotton Tree Medical has been my family doctor for 30+ years. Dr. Woodmansee and Dr. Holmes are the Best!!! I have sent many to their office when looking for a primary health care office! They too feel they are part of the best medical services here in Utah County.

RANA T.
Been going to Cottontree for 27 years always been treated in a professional like matter

G DENNIS C.
Dr Woodmansee has been our primary care physician my entire for many years. We love him! He delivered all of our children (4) and he has been there for us to help us learn and understand many things along the way. Since we have been going to Cottontree Family Practice, we have had the opportunity to see other Physicians there as well.

VON G.
I had a recent experience with the office as I came in myself. The nurses were very friendly, and informative. I was able to meet with Dr. Chris Platt, and he was just wonderful with me. He was very thorough and professional, but most of all, he LISTENED to me. If anyone is looking, Cottontree Family Practice is wonderful!
A visit with my PCP (Primary Care Physician), Dr. Richard Homes feels much like visiting a family member who cares a lot about my health.Not only was Dr. Holmes and his staff professional but they are also friendly and helpful.My last visit reminded how much I appreciate my health providers.

DANNY Y.
So friendly and helpful!! Great staff and doctors!!

SHERRIL D.
Dr. Woodmancee is incredible! The office staff is so helpful.

CHELSEY A.
Always excellent care from kind staff.

GREGG G.
Dr Holmes is THE BEST. He's knowledgeable and so kind. He puts my nervous 3 year old at ease and he takes the time to answer all our questions. I couldn't ask for a better medical provider for whole family.

JACK M.
Always very caring!Their empathy and devotion to people is exceptional!

HILLARY T.
Best service ever! Brian Platt provides great services and is caring towards his patients

CHESTER S.
I had two prescriptions filled they were going to be called into the Smiths Pharmacy in Orem I went there today the next day and they said they have no record of receiving a prescription

PAUL C.
My nurse and doctor were the nicest I have every had.My nurse was funny yet understanding and my doctor listened and asked a lot of good questions to try to help. They took their time with me which made me feel like they were not just rushing to get another patient in. They genuinely care and it shows

STEPHANIE L.
The faculty was great and very kind. The only complaint I have is I waited too long for my appointment. It was supposed to be a quick in and out appointment but everything took a really long time.

HAILEY P.
Love coming here.Everyone is very professional but friendly and helpful!

LORI H.
Whenever I have been in the office, I have felt that I was working through my issues with a professional that can guide my desicions for my best good.I look forward to my visits.

WILLIAM L.
What can I say? I love you guys.

GEORGE RANDALL K.
I've been a patient here for several years now. I love this office. They are efficient and friendly.

CHELSEY L.
Short waiting times and excellent care.

JORDAN P.
Dr. Woodmansee is one of the most caring and sympathetic doctors I have ever visited. He listened to my concerns and took the time I really needed to have answers to my questions. His staff was excellent. Especially with my fear of blood work. They were more than understanding and considerate to calm my nerves.Best doctor experience I have had in some time. Thank you!!

TIFFANY H.
The sevice was great and friendly as always.

ROBERT B.
This office is just amazing and I appreciate the care that is given to me and my family. Boyd Tanner is amazing.

ALEX M.
Waited for 40 minutes in the waiting room even though I came 20 minutes early like they wanted to fill out all the paperwork.

NATHAN A.
Over the years I have grown to love the doctors, PA's, nurses, and office staff at Cottontree Family Practice. They make me feel more like a family member than a patient. Everyone is so pleasant and interested in me. They really listen to me when I'm explaining the issues I'm having to them (unlike other medical offices I've visited where they just sit and type into their computers the whole time). Then they discuss with me possible causes and solutions. I feel more educated about my condition, confident with their diagnosis, and hopeful of a positive resolution, than I have ever felt with any other medical organization. I'm sure that most medical practices have competent staff, but Cottontree Family Practice raises the bar to a higher level of care, because their people really do care about the people they care for. I give them a 5-star rating!

KELLY S.
-Kelly Shurtz
Absolutely hands down the best medical facility!! We LOVE BEING APART OF THE COTTONTREE MEDICAL FAMILY 💕💕

KORI D.
Dr. Holmes is probably the finest doctor and the most patient centric one that I have ever encountered in my decades of seeing family physicians. I would recommend him to anybody anytime anywhere.

WILLIAM S.
I have always recommended Doctor Holmes, and that will continue.He has always treated me with respect, and patience.Always answers my questions and concerns.He is extremely personable, and present.

GEORGENA W.
It's such a nice office. The front office is nice and the back office is great too. Dr. Woodmansee is so down to earth and doesn't talk down to you.. I am impressed .

AMY F.
Love Cottontree Family Practice! Dr. Holems is one of my most favorite people. Really sincerely cares about his patients. I would recommend him to anyone, but I'm not sure if he is still taking new patients. The other doctors (and nurse practitioners) on staff are also great! Really can't go wrong here.

COURTNEY Z.
Dr. Richard Holmes is so great! I feel like he tells me everything I need to know about whatever I came in for and knows what he's talking about.

JENNA H.
Great health care, great staff

CORRY C.
I really feel cared for here.Dr. Holmes is a great doctor and I would highly recommend him.

AMBER J.
I love Cottontree Family Practice their office is very clean and has a professional but friendly atmosphere. I have been a patient of Dr. James Woodmansee for 24+ years and have great respect for him!

KOZETTE E.
very GOOD just like always

EDWARD M.
I have gone to Cottontree for 30+ years! They are the best!

JEANNIE M.
The office staff are very friendly and know who you are.I have met with all the doctors in the office and feel comfortable with any of them.They listen and validate your concerns. They all know my family well and I feel we get the best treatment there!

DEANNA C.
Dr. Holmes is wonderful and he is supported by an excellent staff

DEBBIE G.
Love Dr. James Woodmansee! He has built an incredible practice of doctors, nurses, and support staff. Full confidence that if I don't like what another doctors says that I can get help from Dr. Woodmansee because he genuinely cares.

JOSHUA F.
Great service!Great care!

BRETT B.
I was new and they worked me in. They are awesome

JAMIE D.
We have minimal healthcare needs but I love paying a low cost monthly fee and being able to go in for annual checkups or any needs that arise and having no additional out of pocket expenses.

CAROL K.
They are great! I have never has to wait very long

W JEFFREY C.
Friendly staff. Effective doctors 🙂

MARYAM M.
Great service, as always.

JERRY G.
Dr. Holmes approach is very comfortable and encouraging.His assistant is a pleasure to work with.
I totally love Dr Holmes. He has the best bedside manner and great staff.

KOLLETTE C.
Everyone at Cottontree Family Practice will treat you with warmth and concern.They don't treat their patients like numbers — they remember who you are, even if it has been awhile since you visited.The doctors take the time with each patient, answering questions and providing thoughtful advice and care.The nurses are always available for questions over the phone.

ANNA K.
Very friendly and knowlegeble staff and a very good monthly price.

DANIEL S.
The doctors and nurses are very friendly and knowledgeable.

MARY M.
On time, listened and provided great insight to best options. GREAT JOB1

RANDY P.
This is the best practice I've ever been to.

MELISSANO CONTROLLED SUBSTAN A.
We love the doctors and staff at Cottontree Family Practice. They are very attentive and compassionate. The doctors take the time to really listen and make sure that your concerns are addressed. The office staff is very efficient in returning calls and reporting test results. We are glad to have Cottontree Family Practice as our medical care provider.

BRENDA R.
Always polite and friendly

RAYLENE H.
Great atmosphere.Positive energy with shorter wait times.

MCKENNA D.
Professional and friendly staff. Doctors genuinely care about my wellbeing.

KIERA C.
I have referred a lot of family and friends to the clinic.I have been with the clinic for many years and love how I'm treated when I'm there!

LELEN P.
I have gone to Cotton Tree since I was little and all the doctors and staff there are always amazing. They listens and help you to answer your questions.

TYSEN H.
I love Cottontree Family Practice, really nice doctors who make you feel comfortable and they're all personable, clean office. I've been going here for a couple of years now. They usually can fit me in during the day that I call. I would recommend this doctors office 100%

CASSARA N.
Everyone was very kind and professional. They went out of the way too squeeze me in for an appointment on short notice.

DENIS C.
I definitely recommend the Cotton Tree Practice. My wife and I have been going to Dr. Platt and Cottontree Family Practice for over 20 years. They know us on a first name basis and are always conscientious and caring. We feel safe with them and they are always accommodating.

BRIAN G.
I met with Dr. Platt and he was incredibly helpful. He covered everything that needed to be covered before I could even ask, was very thorough, and at no point did I feel rushed. I would absolutely recommend him and Cottontree to others.

RYAN W.
I love Cottontree. I've seen all of the doctors and PAs and all of them have great bedside manner and are very knowledgable. I feel like they actually care about me, I'm not just a number.

MELISSA M.
I have gone to Cottontree Family Practice for over ten years.I think they do a great job and I absolutely love my Doctor.(Richard Holmes). I highly recommend.

ANGELA O.
We love Dr. Holmes! He really listens and cares…

MICHELLE C.
Dr. Holmes is the best.He is genuine, kind and understanding. This office has a great medical staff.Everyone is friendly and helpful.I had to reschedule my appointment a couple of times and they were understanding and incredibly accommodating.

CAROLYN B.
I always receive excellent care at CottonTree Family Practice.

KAREN M.
We love Dr. Holmes! He takes time to answer all our questions and address our concerns. We feel he doesn't send us for treatment we don't need, but he has caught major problems and we've liked all the doctors he has referred us to. The front office staff is friendly and organized. His nurses, especially Kori, are so good with our kids! My toddler didn't even know that she got her last flu shot because they took the time to try to distract her with a sucker and it worked!

BRINDA G.
Dr. Woodmansee was very helpful and friendly.

DAVID S.
Boyd tanner is the best doctor ever. He spent the time I needed and took great care of me. I really love having cotton tree family practice for my medical care.

JAMES M.
The staff were polite and respectful. I felt I was in good hands.

KRIS R G.
There great they have an big range of services they offer in there facility

MICHAEL P.
The doctor hadn't seen me for a year but still remembered details about my life that were not on the papers.

KYLE NEED INFO SHEETS V.
I have been with Dr. Holmes for several years and have always had strong confidence in being treated competently and professionally.There is also a side of compassion and helpfulness that I don't receive at other locations.I would recommend Cotton Tree Family Practice to anyone who is looking for a doctor they can trust to take care of them.

JARED H.
The doctors are wonderful as are the nurses and staff.

DENISE B.
We love Dr. Woodmansee! We've been going to him for over 10 years. He's always really helpful and knows our family we'll. I can't imagine going anywhere else.

ALLISON R.
We love coming to see the Dr's at Cotton Tree, even if we are sick, they make us feel like one of the family, we have been patients at there office for over 15 years and wouldn't want to go any where else.

JAVIN R.
My husband and I both see Dr. Woodmansee, every time we have been in to see him, he has taken his time to explain his thoughts and what he would recommend doing. He never makes you feel like he is rushed or has other patients to see. The staff is very friendly and greets you with a smile as you walk in the door. I would highly recommend this clinic.

CAMILLEGIVE OWN CHART P.
I love Dr. Holmes. I feel no judgement from him. He's always taken the time to listen and then impart his recommendations. I moved from Utah county to SLC but still come down to see him yearly!!!❤️

ARACELY H.
Love every Doctor that My family and I have seen at Cottontree, and love all the staff and nurses! My family and I have always gotten the best service provided to us! I would refer everyone to Cottontree Family Medicine!!

SANDY M.
Have been coming to Cottontree Family Practice for over 15 years. That speaks for itself .

LORNA 'JOY' W.
Just wish they could accept my insurance!
The staff at Cottontree are friendly and helpful.I rarely have to wait more than 15 minutes for my appointment.

MARK C.
I've been a client of Cottontree Family Practice for 2 decades. Whether for physical health needs, mental health needs, lab work, urgent needs, or for answers to questions about medications etc… they have been a real blessing and even a life saver to me. I always refer my friends and family to Cottontree. Professional and friendly. Great care providers in our community. Thank you!

MIKE B.
I love Cotton Tree! The office staff is always helpful and friendly. They always follow up with me and never seem put out…. even when our family requests are in abundance. Dr. Woodmansee is amazing. I think of him as a physician and friend. I really feel like he cares about us! Thank you!

TERRI H.
Cottontree has been our go to doctor's office for over 14 years. The staff know us by name and greets us when we come in. We usually see Dr. Holmes but all of the staff is caring and knowledgeable.

STEPHANIE B.
Great people through and through.Office people are great.Medical people are great. Doctor people are great.

JACOB S.
I'm 26 now and been seeing Dr. Woodmansee since I was maybe 6 or 7. He's a close friend to all my family members especially my mom. I prefer him over any doctor & will continue to see him. Definitely recommend him. He listens to your concerns, has a very kind & warm presence & truly cares about every individual patient. All the nurses & staff are sweet.

SARACHG FOR NS O.
Dr Woodmansee has been our doctor for many years and he has been great! We have also seen Dr Holmes and the PA's on occasion and they have all been very kind and knowledgeable.The office staff is also nice and very capable. We just couldn't ask for better care than we get at Cottontree.

KATHLEEN S.
We love every Dr in this practice. The office staff is wonderful. They all feel like family!

MELISSA M.
The majority of people I know do not live close to Provo so it would be harder to refer someone that isn't close by.

WENDY S.
Dr. Homes is a great doctor. Caring and always listens to my concerns. I appreciate his kind caring manor.

RONALD F.
I've been going to the doctors at Cottontree Family Practice for a long time.About eight years ago, we moved to Pleasant Grove, which makes the trek to Provo for doctors appointments a little bit inconvenient, but I have been so happy with the service I have received there that I feel it's worth it to keep going there.I have been well taken care of, so why look for another practice?

MARILYN G.
My family and I have been seeing Doctor Richard Holmes for almost 20 years.He is a wonderful and personable doctor.He has taken care of my family for years and continues to do so today.We love him!The staff at CFP is great too.They are very professional and yet really cordial and friendly.The atmosphere in the clinic is family oriented and yet welcoming to those without children.

DANNY Y.
Truly cares for your wellbeing!!!

SOPHIE C.
The Doctors and staff are very knowledgeable, and friendly.

ROBYN B.
Great Friendly office. People willing to help out with what ever is needed. I got an appointment the same day. Dr. Woodmansee is very considerate.

JANELL C.
Dr. Brian Platt is amazingly compassionate and very thorough. I had so many questions and he answered them all and put me at ease.

EDDIE V.
I have been going to Cottontree Family Practice since I was a baby. I am now 33 years old and continue to go there. I love all the doctors and and PA's. I feel comfortable, safe and like they really care about my wellbeing. I can always get an appointment the week of, which is very convenient. I will continue to use this office for my family doctor, including for my 8 year old. My parents and grandparents also are patients here.

ALEXANDRA B.
Extremely professional caring staff.Im glad my family has professionals who are extremely competent.

JAMES DENNIS H.
Great office, always helpful and friendly. I have been a patient for many years!

LEISA G.
Doctor Holmes is the best!!!

JILLEEN B.
I love Cottontree Family Practice! I've been going there for years and love how nice and attentive the staff is! I love all the doctors that work there. They're all so personable and caring!

KRYSTAL D.
Doesn't seem to be very organized and in spite of repeated problems I am always don't "everything is normal"

LANCE K.
Everyone there was great. Very friendly, passionate, and knowledgeable. This is an office you can trust to take great care of you!

GEORGE S.
Awesome staff, the doctors, nurses, office personal, are the best in the world.

N CHARLES N.
Friendly staff, quick service, pleasant office.

LISA J.
Often a bit of a wait, but the quality care if worth it.

AARON C.
Love this office! I've always felt very taken care of! They are amazing and really care for each patient! Well educated doctors and PAs who know what they are talking about! Everyone is willing to go the extra mile to make you feel good!

ASHLEY H.
I love cotton Tree FP, they are the best. I have been coming here for so many years and can't imagine not coming to this practice. The staff are all great and Boyd Tanner and Dr Holmes are just amazing and my family cannot say enough about how well they take care of us.

ALEX M.
Dr. Holmes is a devoted professional and friend.Over the years I have come to love everyone in the office, but especially cherish two of my most favorite people on this planet, Ari and Dr. Holmes!Ari miraculously, even in the confines of a large front desk, always cares for me.Within the few minutes that I interact with her, I am always left feeling lifted.She has a maternal glow!Dr. Holmes has delivered three of my four babies.My fourth and last baby was a placenta previa pregnancy and had become life threatening.Dr. Holmes kept close by me for those five weeks while in the hospital.He always seemed to know exactly what I needed, whether it be blood transfusions, or the right medication to help me cope, or conversations that gave me reassurance.His calmness kept me calm, while his constant concern helped me feel safe.I literally sailed through a disaster of a pregnancy, with a beautiful baby and a perfect ending, largely because of him!He even brought me his very own music CD of him playing the guitar and singing, just in case I needed a little more of his love through that very difficult time.When it eventually dawned on me that he treats everyone with the same devotion and attentiveness, I felt a little jealous, but then I realized it's only because he is just a very sincere doctor and friend to everyone.He so instinctively makes everyone feel like his favorite patient, which is a rare quality indeed, not just among doctors, but among people in general.If I haven't said enough, Dr. Holmes is my hero.He did unequivocally save my life!

HILLARY T.
James Woodmansee is and excellent doctor. He always takes good care of us. We highly recommend him.

JOY L.
I love Dr. Holmes

CARLA W.
He has been my Dr for the last 14 years. He is caring, knowledgeable and shows concern for the patient.I appreciate the fact he explains to me what is happening.I feel peace of mind. The staff is also kind and helpful
Dr. Holmes is a true Gentleman and Professional Doctor. He always takes time even if only a few minutes if busy to make me feel very important.

TAMARA F.
Cottontree Family Practice has been my families doctors office for years! The staff are kind, helpful and very knowledgeable! My experience has always been a great one!

SHAHRZAD M.
Went in because my throat was hurting and had a horrible cough. Was seen fairly quickly and was diagnosed with strep throat. Was prescribed amoxicillin and have started feeling better within 3 days. Great service. Always have a positive experience whenever I go!

KAITLIN P.
There were a few additional issues I spoke to the nurse about, but I had an X-Ray, and a few of the issues I wanted to bring up didn't get addressed at all. I completely forgot about them, but I DID go into detail with the nurse.Now I'll have to either make another appointment, or wait until my next Med check to bring them up again.

MICHELLE M.
Staff is astounding cooperative in fulfilling requests. They need more training in booking the patient time sequences.

RAYMOND F.
My first visit. Got in to Dr Woodmansee in a timely manner. I was most impressed with the doctor. He is friendly, courteous and on top of everything I had questions about. Covered a lot in a reasonable time. There was nothing he couldn't cover, nothing he wasn't well read on. The staff was friendly, helpful and professional. Got an appointment in a very reasonable time. The clinic is well equipped with most technology and equipment needed for most things. The best equipped clinic I've seen. They take they're mission and the health of their patients seriously. Thanks for a pleasurable experience in times when it's getting impossible to find.

GARY S.
I'm so grateful for the compassion your staff shows to me and my family.

ALYSSA S.
I wish online health care was a thing!

KRISTI H.
Great customer service, skilled Doctors and support staff and pleasant and clean facilities.

ROBERT S.
I just recommended Brian Platt to a friend this week.

SHELLY F.
I love this office. I have been going to Dr. Woodmansee for almost 20 years. Won't go anywhere else.

JAMIE L.
Dr Woodmansee is always a wealth of help!

MICHAEL M.
Our entire family Absolutely LOVES Cottontree Medical❤️ They are definitely our 2nd family!!!💕💕

KORI D.
I have always found the doctor and his staf halpefull and very professional

GERALD O.
I loved my first visit with Megan. She was kind and sincerely interested. I didn't feel rushed. Her smile was contagious – she definitely lights up a room. As we discussed personal medical issues, I felt completely comfortable. i drove directly to my pharmacy and my medications were waiting for me. She's fantastic.

ERIC A.
Kind staff, excellent service. Been with then since I was a kid, and now gonna bring my kids here.

TAESHA C.
A very professional practice!

PATTI S.
I have been a patient of Cotton tree for my entire life, I always appreciate the help the doctors there give! I recently needed a secondopinion from them regarding some health issues after costing a different office, I had noticed no change and had only gotten worst, when I went in to Cotton tree I felt as if they took time to really understand my needs and properly diognosed me and treated me! They have been such an amazing office to work with and each trip makes you feel heard! I recommend them to anyone who is in need of a family doctor!

BAILEY R.
Very great experience always helpful

CONNIE H.
The BEST care I have ever received. Every question was answered and I received all the help I needed

RACHEL F.
I have been coming to this office since I was 10. I also think Dr. Holmes is a GOD among men!

RAYLYNN M.
Dr. Holmes and his staff are kind and attentive.

NILA B.
I love everyone at this office!! They are friendly and compassionate.I trust them!

BONNIE L.
Fantastic, efficient, and friendly. In an increasingly disposable world, it's nice to find lasting quality. Very happy to have found a family doctor in Dr Holmes.

WADE I.
Great office always helpful .

BRENT M.
I have in fact recommended you to others, but I'm not sure you have room in the practice.

ELIZABETH E.
I love this office, especially Dr. Holmes. He's always provided my family with amazing medical care. As well as making us feel important and comfortable. I will always take my family to him as long as he is in practice. He is so worth it.On occasion for emergency appointments I have seen the other doctors there as well and have never been disappointed.

LESLIE G.
I have seen Dr. Richard Holmes for over 15 years. I also have seen Boyd Tanner for the entire time he's been with Cottontree Family Practice. I now prefer Boyd as my primary care physician. I do have to wait a very long time if I see other doctors there, especially Brian Platt. Overall, this is a great office for regular primary care visits. The office is always clean, the staff up front and insurance billing knows what they're doing. The nursing staff is also kind and intelligent. I choose to go back there because I trust them. Even if it means I'm there for over an hour waiting to be seen sometimes.

LESLEE L.
Dr. Richard Holmes is the best doctor I have ever worked with. He is knowledgeable about everything and takes the time to understand what you are struggling with. He never makes you feel rushed. He is kind. The practice is always clean and neat and the nurses and front desk staff are as nice as they come. I live 45 minutes away but the drive is totally worth it for a practice like Cottontree and a doctor like Dr. Holmes.

SABRINA G.
Cottontree Family Practice is really polite and helpful right from the counter to the Doctor. I felt that Dr. Platt has a genuine interest to know you and understand the concern you may have. I find that helpful that he listens and directly addressing the source of the problem rather than just assuming the issue. I was recommended by a friend and it's worth my commute from Lehi to Provo.

JONATHAN A.
The best Clinic and staff in Utah

BRAD R.
Boyd Tanner is a very competent PA .

JERRY H.
They are all fantastic doctors, but if you're not willing to wait at a busy office, I wouldn't recommend them. You will wait for excellence. Some are okay with that and others aren't. The doctors take their time in helping their patients. It's hard to get in because they are so popular though. Pros and cons of being known for being great!

CHRISTINA H.
Very friendly staff! Dr. Holmes very friendly and thorough. I highly recommend this practice.

SUZANNE S.
Best practice in the state!Boyd is probably the best PA I've seen in all my years.He's knowledgeable and most importantly never seems to want to rush through the visits.He takes time to answer my questions and make me feel comfortable with treatment provided.I wouldn't go anywhere else.

JOHN 'TAYLOR' P.
Dr. Holmes and I had a very nice visit. He's so warm and friendly. I'd definitely recommend him.

BARBARA L.
I haven't received follow ups lately. Service seems to have gone downhill. I called and talked with 2 different nurses and explained the medication that was prescribed made me sick. I was told both times they would inform the doctor and have a new prescription called in. This never happened.

SHERIE Q.
It was very nice coming in. Everyone is so nice and curtiousand very caring yet very professional.I feel in good hands.

B ESTELLE L.
At Cottontree the medical professionals are caring and concerned with my overall health I have really appreciated the explanations that the team of doctors at Cottontree Family Patrice have given me. I know that I can ask questions and that the answers will be accurate, they allow me to be knowledgeable about my conditions and make wise treatment options.I feel like they are fantastic at knowing what they can handle and when to refer to a specialist.

CAROLINE T.
Amazing staff and attentive doctors! They also provide a great alternative to health insurance/coverage for their office procedures. I have gone there since I was a kid, and my children now go there.

CONNY B.
Love Dr Holmes and Dr Woosmansee. Always very upbeat and helpful. Even when you are hurting. Their nurses ha e always been very good as well!!

VESTA B.
Dr. Woodmanse and and his staff are the BEST!!They are kind and caring and always there for us.

REGINA K.
I'm sure there's some digital ways to improve the ease of business but from my experience Cottonwood Family Practice has fairly short waiting times. The only time I've ever run into issues is when I waited last minute to schedule an appointment for my med check which is definitely a fault on my end. It might be best to automatically schedule return appointments for those with ADHD such as myself. At least it could be fairly easy with the technology available. I've had nothing but a great experience with you guys though.

JORDAN S.
Ari and Kelbie are the kindest and most helpful in the front office! They make you feel important as soon as you walk in. Dr. Holmes is the best doctor in the Valley. Dr. Holmes is kind, caring, knowledgeable and is 100% present for you as soon as he walks in the room. He loves his patients and puts time and consideration into each person during the visit.

STEPHANIE H.
My wife, our married kids, and I have seen both Dr. Holmes and Boyd Tanner numerous times over the years.They are both extremely knowledgeable, with great bedside manners.We trust them completely.

ROBERT M.
Great visit. Everytime i come in they do excellent work. Thank you.

ROBERTO D.
The Doctor 's, PA's, and Staff at Cottontree are the most professional and friendly medical workers I have ever encountered. I would recommend Dr Woodmansee, Dr Holmes, Brian, Shauna, and the entire team to anyone seeking high quality, expert medical advice.

GARY M.
I've enjoyed going to Cottontree practice for several years.I've even moved to Eagle Mountain and still drive to Provo to see Dr. Holmes.I have found the staff pleasant and willing to help. Sometimes I have had to wait awhile, but that is because when the doctor comes, he is thorough and takes the time he needs with me, so I assume he is doing this with all his patients.It is worth the wait.

JAN K.
Amazing!! Absolutely loved the staff. Dr. Holmes was awesome!! Never had such a pleasant experience at any docs office.

BIANCA P.
The girls at the reception desk are the best!Always personable and ready to help.

RICHARD C.
I am happy with their program. I hope in the near future they will expand there serviced and become a coop

GLENN SN J.
I've gone to this office since I was young and am now 34! It has a personal feel to it, I love the doctors and they always provide what I need. Dr. Woodmansee delivered my twins and he is wonderful!

ELISA S.
Thank you all for treating me like family. You are the best health support system anyonecould ask for.

BETH T.
I came in confused about the bites I had and left confused too. I wanted to make sure they weren't poisonous spiders and nothing was done. Was just told it was infected and given antibiotics. Was told to get something for the itch over the counter. The bites are still there and still itch too. Glad they aren't poisonous or I'd be dead.

CHERYL R.
I have been coming to your clinic since the day you opened.I love the consistency of the people working there and it is my privilege to recommend this clinic and the services they provide.My children who are grown and out on their own, still come to the clinic because of how good the providers are.

LELEN P.
Dr Woodmansee and his staff are always responsive to questions.They are knowledgeable, professional, and, kind.

CAITLINGIVE OWN CHART M.
Outstanding visit. Thank you

WILLIAM W.
Dr. Tanner is very kind and caring to my son Brody, who has Down Syndrome.He is very thorough and diagnoses and treats the health issue quickly and effectively.

BRODY B.